RRB GROUP-D Exam - Model Questions (Set-56)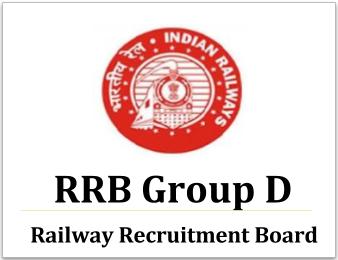 RRB GROUP-D Exam - Model Questions (Set-56)
1. Fundamental Rights in India are guaranteed by it through
(a) The Right to Equality
(b) Right Against Exploitation
(c) Right to Constitutional Remedies
(d) Educational and Cultural Rights
2. Which of the following types of soil is best suited for cotton cultivation ?
(a) Black
(b) Red
(c) Laterite
(d) Mountain
3. The largest irrigation canal in India is called the
(a) Yamuna Canal
(b) Sirhind Canal
(c) Indira Gandhi Canal
(d) Upper Bari Doab Canal
4. Which of the following nations has the largest Muslim population ?
(a) Saudi Arabia
(b) Bangladesh
(c) Iran
(d) Indonesia
5. The Iron & Steel Industry at which of the following places was developed with German technical collaboration ?
(a) Durgapur
(b) Bhilai
(c) Rourkela
(d) Bhadravati
6. Given that 0.111...=1/ 9 0.444 is equal to:

(a) 1/90
(b) 2/45
(c) 1/99
(d) 4/9
7. The smallest number to be added to 1000, so that 45 divides the sum exactly, i
(a) 35
(b) 80
(c) 20
(d) 10
8. The sum of all natural numbers between 100 and 200, which are multiples of 3 is
(a) 5000
(b) 4950
(c) 4980
(d) 4900
9. 1008 divided by which single digit number gives a perfect square?
(a) 9
(b) 4
(c) 8
(d) 7
10. A man, a woman and a boy can complete a job in 3, 4 and 12 days respectively. How many boys must assist 1 man and 1 woman to complete the job in 1/4 of a day?
(a) 1
(b) 4
(c) 19
(d) 41
Answer Key :
1. (c) 2. (a) 3. (c) 4. (d) 5. (c) 6. (d) 7. (a) 8. (b) 9. (d) 10. (d)