RRB GROUP-D Exam - Model Questions (Set-53)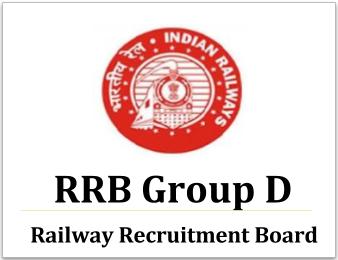 RRB GROUP-D Exam - Model Questions (Set-53)
1. Who amongst the following is renowned in Hindustani Classical Music (vocal) ?
(a) Shovana Narayan
(b) M.S. Subbalakshmi
(c) Pt. Jasraj
(d) M.S. Gopalakrishnan
2. Who was awarded the Jawaharlal Nehru Award (a trophy, citation and Rs. 25 lakh) in 2004 ?
(a) Lee Kuan Yew
(b) Goh Chok Tong
(c) Aung San Suu Kyi
(d) Mahathir Mohamed
3. Which is the latest manufacturing units being set up by the Indian Railways ?
(a) Rail Coach Factory, Kapurthala
(b) Wheel Factory, Chapra
(c) Wheel and Axle Plant, Durgapur
(d) Rail Wheel Factory, Bangalore
4 Who amidst the following won the Nobel Prize in Science in two different disciplines ?
(a) Russell Hulse
(b) David Lee
(c) Madame Curie
(d) Paul Boyer
5. Which are the cities connected by "Sada-e-Sarhad" bus services?
(a) Aligarh : Amritsar
(b) Delhi : Lahore
(c) Suchetgarh : Sialkot
(d) Srinagar : Muzzaffarabad

6. Which of the following is true about the "World Intellectual Property Organisation" ?
(a) It protects the rights of the third world countries in the field of global communication
(b) It protects the copyright materials in inventions, trade- marks, literary works, etc.
(c) It promotes the collaboration among countries in the field of education, science and culture
(d) It helps the countries in the development of human resources
7. Who is the author of "Business m Speed of Thought" ?
(a) Dick Francis
(b) John Gray
(c) Bill Gates
(d) David Baldacci
8. Which of the following places is well-known for the embroidery formof " Chikankari' ?
(a) Hyderabad
(b) Jaipur
(c) Bhopal
(d) Lucknow
9. Match the following Folk form
A. Heer song
B. Bhatiali song
C. Garba dance
D. Raas dance
States where popular
1. Bengal
2. Punjab
3. U.P.
4. Gujarat
A B C D
(a) 1 2 3 4
(b) 1 3 2 4
(c) 2 1 4 3
(d) 2 3 4 1
10. Where is the oldest working refinery ?
(a) Bahamas
(b) Basra
(c) Digboi
(d) Texas

Answer Key :
1. (c) 2. (b) 3. (b) 4. (c) 5. (d) 6. (b) 7. (c) 8. (d) 9. (c) 10. (d)