RRB GROUP-D Exam - Model Questions (Set-45)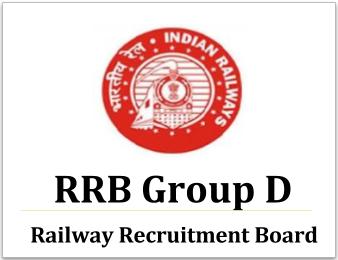 RRB GROUP-D Exam - Model Questions (Set-45)
1. A circular plate, a cube and a sphere, all made up of same material and having the same mass, are heated to 300°C and left in a room. Which of them will have the slowest rate of cooling?
(a) Circular plate
(b) Cube
(c) Sphere
(d) All will cool at the same rate
2. Where does the oxygen that keeps us alive come from?
(a) Carbon dioxide
(b) Carbonates absorbed from soil
(c) Oxides of minerals
(d) Water
3. Reserpine is used to
(a) reduce high blood pressure
(b) increase blood pressure when it is low
(c) alleviate pain
(d) cure arthritis
4. 'ELISA' test is employed to diagnose:
(a) Polio virus
(b) AIDS antibodies
(c) Tuberculosis bacterium
(d) Cancer
5. Why excessive heating and repeated use of cooking oil is most undesirable?
(a) The oil vapours can cause indoor pollution
(b) Carcinogenic substances like benzpyrene are produced
(c) Nutrient value of food is lost
(d) Loss and wastage of oil

6. The gas used for artificial fruit ripening of green fruit is-
(a) Ethylene
(b) Acetylene
(c) Ethane
(d) Methane
7. Optic fibres are used in
(a) CAT scans
(b) X-ray photos
(c) Ultrasound scans
(d) Endoscopy
68. The three elements most needed in common fertilisers ar
(a) Sulphur, Phosphorous and Sodium
(b) Nitrogen, Potassium and Phosphorous
(c) Phosphorous, Sodium and Nitrogen
(d) Calcium, Phosphorous and Potassium
9. What was the ultimate goal of Mahatma Gandhi's Salt Satyagraha
(a) repeal of Salt Satyagraha
(b) curtailment of the Government's power
(c) economic relief to the common people
(d) 'Purna Swaraj' for India
10. Who persuaded the ratings of the RIN (Royal India Navy) to surrender on the 23rd February 1946
(a) Mahatma Gandhi
(b) Jawaharlal Nehru and Maulana Abul Kalam Azad
(c) Vallabh Bhai Patel and M.A. Jinnah
(d) Morarji Desai and J.B. Kripalani

Answer Key :
1. (c) 2. (a) 3. (d) 4. (b) 5. (b) 6. (b) 7. (d) 8. (b) 9. (d) 10. (c)