RRB GROUP-D Exam - Model Questions (Set-44)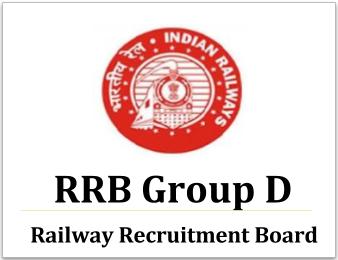 RRB GROUP-D Exam - Model Questions (Set-44)
1. What was the exact constitutional position of the Indian Republic when the Constitution was brought into force with effect from 26th January, 1950?
(a) A Democratic Republic
(b) A Sovereign Democratic Republic
(c) A Sovereign Secular Democratic Republic
(d) A Sovereign Secular Socialist Democratic Republic
2. Fabianism is closely related to:
(a) Fascism
(b) Scientific socialism
(c) Democratic socialism
(d) Liberalism
3. A federal structure for India was first put forward by the
(a) Act of 1909
(b) Act of 1919
(c) Act of 1935
(d) Act of 1947
4. Which Writ is issued by a High Court or the Supreme Court to compel an authority, to perform a function that it was not performing?
(a) Writ of Certiorari
(b) Writ of Habeas Corpus
(c) Writ of Mandamus
(d) Writ of Quo Warranto
5. In case of a disagreement between the two Houses of Parliament over a non-money bill
(a) the bill will lapse
(b) the President may sign it into a law
(c) the President may call a joint sitting of both the Houses to consider it.
(d) the President may ask both the Houses to reconsider it.
6. Commercial nitric acid is coloured because it contains dissolved
(a) Oxygen
(b) Nitrous oxide
(c) Nitrogen dioxide
(d) Coloured impurities
7. Fertiliser having high nitrogen content is
(a) Urea
(b) Ammonium sulphate
(c) Ammonium nitrate
(d) Calcium citrate
8. Quantity of fresh air required for a man is
(a) 1000 cubic feet of air for every 20 minutes
(b) 1000 cubic feet of air for every 20 seconds
(c) 1000 cubic feet of air for every 10 minutes
(d) 1000 cubic feet of air for every 10 seconds
9. A compact disc (CD) is a data storage system of the type
(a) Magnetic
(b) Optical
(c) Electrical
(d) Electro mechanical
10. Surface tension in a liquid is due to
(a) Adhesive force between molecules
(b) Cohesive force between molecules
(c) Gravitational force between molecules
(d) Electrical force between molecules.
Answer Key :
1. (b) 2. (c) 3. (c) 4. (c) 5. (c) 6. (b) 7. (a) 8. (b) 9. (a) 10. (b)