RRB GROUP-D Exam - Model Questions (Set-41)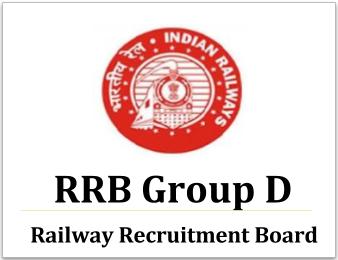 ---
---
RRB GROUP-D Exam - Model Questions (Set-41)
---
---
1. Some equations are solved on the basis of certain system. Find out the correct answer for the unsolved equation on that basis.
If 12 × 7 = 408 and 9 × 8 = 207 then 13 x 7 = ?
(a) 190
(b) 91
(c) 901
(d) 109
2. If NOIDA is written as STNIF, how MEERUT can be written in that code?
(a) QIIVYX
(b) RJJWZV
(c) RJJWZY
(d) RIIVYX
3. In a certain code FORGET is written as DPPHCU, how would DOCTOR be written in that code?
(a) BPAUMS
(b) BPAUPS
(c) EMDRPP
(d) BPARPP
4. In a certain code DECEMBER is written as ERMBCEDE, in that code which word will be written as ERMBVENO ?
(a) SEPTEMBER
(b) AUGUST
(c) NOVEMBER
(d) OCTOBER
5. If RED is coded as 6720, then how GREEN would be coded?
(a) 9207716
(b) 1677199
(c) 1677209
(d) 16717209
6. The Landmines Treaty became a global law in September 1998 with the approval of
(a) Norway
(b) Burkina Faso
(c) Thailand
(d) Ethiopia
7. Leander Paes and Mahesh Bhupathi won two doubles Grand Slams in 1999. Which were they?
(a) Australian Open and French Open
(b) French Open and Wimbledon
(c) Wimbledon and Australian Open
(d) U.S. Open and French Open
8. Who created a world record for the maximum number of dismissals in Test Cricket as a Wicket Keeper?
(a) Alan Knott
(b) Rodney Marsh
(c) Ian Healy
(d) Moin Khan
9. Who invented optical fibre?
(a) Samuel Cohen
(b) Narinder Kapany
(c) Percy L.Spencer
(d) T.H. Maimah
10. Who amongst the following is renowned in the field of painting?
(a) Parveen Sultana
(b) Prof. T.N. Krishnan
(c) Ram Kinkar
(d) Raja Ravi Varma
Answer Key :
1. (d) 2. (a) 3. (d) 4. (d) 5. (c) 6. (d) 7. (b) 8. (c) 9. (a) 10. (d)