RRB GROUP-D Exam - Model Questions (Set-33)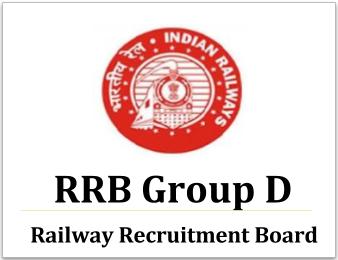 RRB GROUP-D Exam - Model Questions (Set-33)
1. The author of the book "Environmental Jurispru-dence" is:
(a) Justice Y.V. Chandrachud
(b) Justice Ashok A. Desai
(c) Justice A. K. Sood
(d) Justice Prem Nagar
2. Which one of the following is true regarding plant cells and animal cells ?
(a) Plant cells contain chloroplast while animal cells do not.
(b) Plant cells are small while animal cells are large in size
(c) Plant cells contain nucleus while animal cells do not
(d) Plant cells and animal cells are similar in all respects

3. The Balwant Rai Mehta Committee was associated with-
(a) Industrial Policy
(b) Banking Reforms
(c) Panchayati Raj
(d) Centre-State relations
4. The blood cholesterol level in 100 ml of blood in a normal person varies between-
(a) 150 and 200 mg
(b) 120 and 200 mg
(c) 100 and 180 mg
(d) 80 and 160 mg
5. What is the name of the electronic communication network of the Reserve Bank of India ?
(a) BOLT
(b) RBISAT
(c) RBINET
(d) RBIDOT
6. Heat resistant variety of glass is-
(a) Pyrex glass
(b) Hard glass
(c) Flint glass
(d) None of these
7. Which of the following is correctly matched ?
(a) "Do or die" - Jawahar Lal Nehru
(b) "Dilli Chalo" - Mahatma Gandhi
(c) "Jai Jawan Jai Kisan" Lal Bahadur Shastri
(d) "Swaraj is my birthright"-Swami Dayanand
8. Pope John Paul II who died recently belonged from-
(a) Vatican City
(b) England
(c) Germany
(d) Poland
9. Silk is obtained from-
(a) Mulberry tree
(b) Saliva of the silk worm
(c) Larvae of silk worm
(d) Cocoon of silk worm
10. The body temperature is regulated by-
(a) Pituitory gland
(b) Hypothalamus
(c) Pineal gland
(d) Thyroid gland
Answer Key :
1. (b) 2. (a) 3. (c) 4. (a) 5. (c) 6. (c) 7. (c) 8. (d) 9. (b) 10. (b)