RRB GROUP-D Exam - Model Questions (Set-23)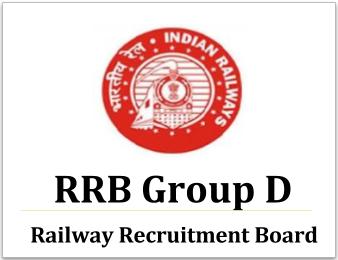 RRB GROUP-D Exam - Model Questions (Set-23)
1. India is considered as a 'Republic' Mainly because
(a) the head of the State is elected.
(b) it gained independence on 15th August 1947
(c) it has its own written constitution
(d) it is having a Parliamentary form of Government.
2. The first Indian selected for Indian Civil Service was
(a) Surendra Nath Banerji
(b) Sarojini Naidu
(c) Lala Lajpat Rai
(d) C. R. Das
3. One feature is common to the following bodies. Find it out. Supreme Court, Election Commission, UPSC, Office of CAG
(a) They are advisory bodies.
(b) They are extra constitutional bodies
(c) They are controlled by legislature.
(d) They are constitutional bodies.
4. How many members of the State Legislative Council are elected by the Assembly ?
(a)16 th of the members
(b)13rd of the members
(c) 112th of the members
(d) 56th of the members
5. Girish Karnad is
(a) a well known playwright and actor.
(b) a recipient of Gnanpith Award
(c) the President of the Film and Television Institute of Indian Society.
(d) all the above.
6. Nine time Wimbledon Champion of Women's Singles Match in Tennis is
(a) Mary Joe Fernandaz
(b) Jana Novotna
(c) Iva Majoli
(d) Martina Navrotilova
7. The book "The God of small things" is written by
(a) Pupul Jayakar
(b) Sobha De
(c) Shekhar Kapoor
(d) Arundhati Roy
8. Which of the following states is called Tiger State' of India?
(a) Himachal Pradesh
(b) Gujarat
(c) Madhya Pradesh
(d) Assam
9. The district Primary Education Programme-a Centrally Sponsored Programme in India is supported by
(a) International Monetary Fund
(b) World Bank
(c) UNESCO
(d) Japanese Government
10. 'Na Khatam Honewali Kahani' (The never ending story) is an autobiography of
(a) T.N. Seshan
(b) Amitabh Bachchan
(c) Sonia Gandhi
(d) V.P. Singh
Answer Key :
1. (d) 2. (d) 3. (b) 4. (c) 5. (c) 6. (d) 7. (a) 8. (d) 9. (c) 10. (c)