RRB GROUP-D Exam - Model Questions (Set-16)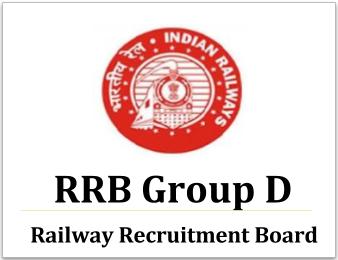 RRB GROUP-D Exam - Model Questions (Set-16)
1. Who has became the youngest lawmaker of Britain at the age of 20?
(a) Mhairi Black
(b) Julie Watson
(c) Linda Murray
(d) Renji Root
2. Congress President Sonia Gandhi has presented the G.K. Reddy Memorial National Award to whom of the folllowing?
(a) Vinod Mehta
(b) Rajeev Shukla
(c) Abhishek Bansal
(d) Neeraj Kohli
3. Prime Minister Narendra Modi on Saturday has launched three ambitious social security schemes, relating to the insurance and pension sector and intended at widening the process of financial inclusion.Which of the following is not among those?
(a) Pradhan Mantri Suraksha Bima Yojana (accident insurance)
(b) Pradhan Mantri Jeevan Jyoti Yojana (life insurance)
(c) Kisan Jeevan Jyoti Yojana (life insurance)
(d) Atal Pension Yojana" (Pension)
4. In which state Prime minister Narendra Modi has inaugurated the upgraded steel plant of IISCO that has the country's largest blast furnace?
(a) Burnpur, West Bengal
(b) Hamirpur,Himachal Pradesh
(c) Chandipur,West Bengal
(d) Raipur, Chattisgarh
5. Which Bank has emerged the only Indian company among the world's 10 biggest consumer financial services firms, after giants like American Express, Visa and Mastercard?
(a) State Bank Of India
(b) ICICI Bank
(c) HDFC Bank
(d) IDBI Bank
6. Who has won Spanish Grand Prix 2015?
(a) Hamilton murray
(b) Sebastian Vette
(c) Andy Smith
(d) Nico Rosberg
7. Name the Malaysian woman who has become the world's oldest women(and also the oldest living person, presently).
(a) Nurul Yeoh
(b) Yati Musdi
(c) Michele Chia
(d) Celine Choo
8. In which country, military chopper has crashed 7 people including the ambassadors of the Philippines and Norway?
(a) Russia
(b) Pakistan
(c) Afghanistan
(d) Yemen
9. Who has been appointed as the new member in the Central Board of Direct Taxes, the apex policy making body of the Income Tax department?
(a) S K Ray
(b) P K shah
(c) Anil Bansal
(d) Suraj Kapoor
10. Which political party has expelled the Anupriya Patel, Member of Parliament from all party posts?
(a) Apna Dal
(b) Janta Dal
(c) AAP
(d) Bharatiya Janta Party
Answer Key :
1. (a) 2. (a) 3. (c) 4. (a) 5. (c) 6. (d) 7. (b) 8. (b) 9. (a) 10. (a)