Special Class Railway Apprentices (SCRA) Exam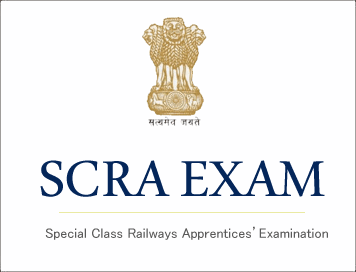 Special Class Railway Apprentices Examination
About SCRA:
Special Class Railway Apprentices' (SCRA) refers to a handful of candidates that are selected by the Union Public Service Commission India, after a rigorous selection process, to the undergraduate program in Mechanical Engineering at the Indian Railways Institute of Mechanical and Electrical Engineering, Jamalpur. This programme was started in 1927 and is one of the oldest in India.The qualifiers will get commandos for security
Education Qualification :
Must have passed in the first or second division, the Intermediate or an equivalent examination of a university or board approved by the Government of India with Mathematics and atleast one of the subjects Physics and Chemistry as subjects of the examination.
Age Limit:
17-21 years on 1st August of the year of examination
Important Tentative Schedule of SCRA Examination :
February (Notification of Exam)
July (Conduct of Exam)
Types of Indian railway services
Indian Railway Service of Mechanical Engineers (IRSME)
Indian Railway Traffic Service (IRTS)
Indian Railway Accounts Service (IRAS)
Indian Railway Personnel Service (IRPS)
Railway Protection Service/ Railway Protection Force
Indian Railway Engineering Service
Pattern of SCRA Examination
Part I : Written Examination carrying a maximum of 600 marks in the subjects as shown below :

Paper
Subject
Code Number
Time
Allowed
Maximum
Marks
Paper-I
General Ability Test (English, General Knowledge and Psychological Test)
01
2 hours
200
Paper-II
Physical Sciences (Physics and Chemistry)
02
2 hours
200
Paper-III
Mathematics
03
2 hours
200
Total
600
Part II

Personality Test carrying a maximum of 200 marks in respect of only those candidates who are declared qualified on the results of written examination.
Notification:
Courtesy : UPSC